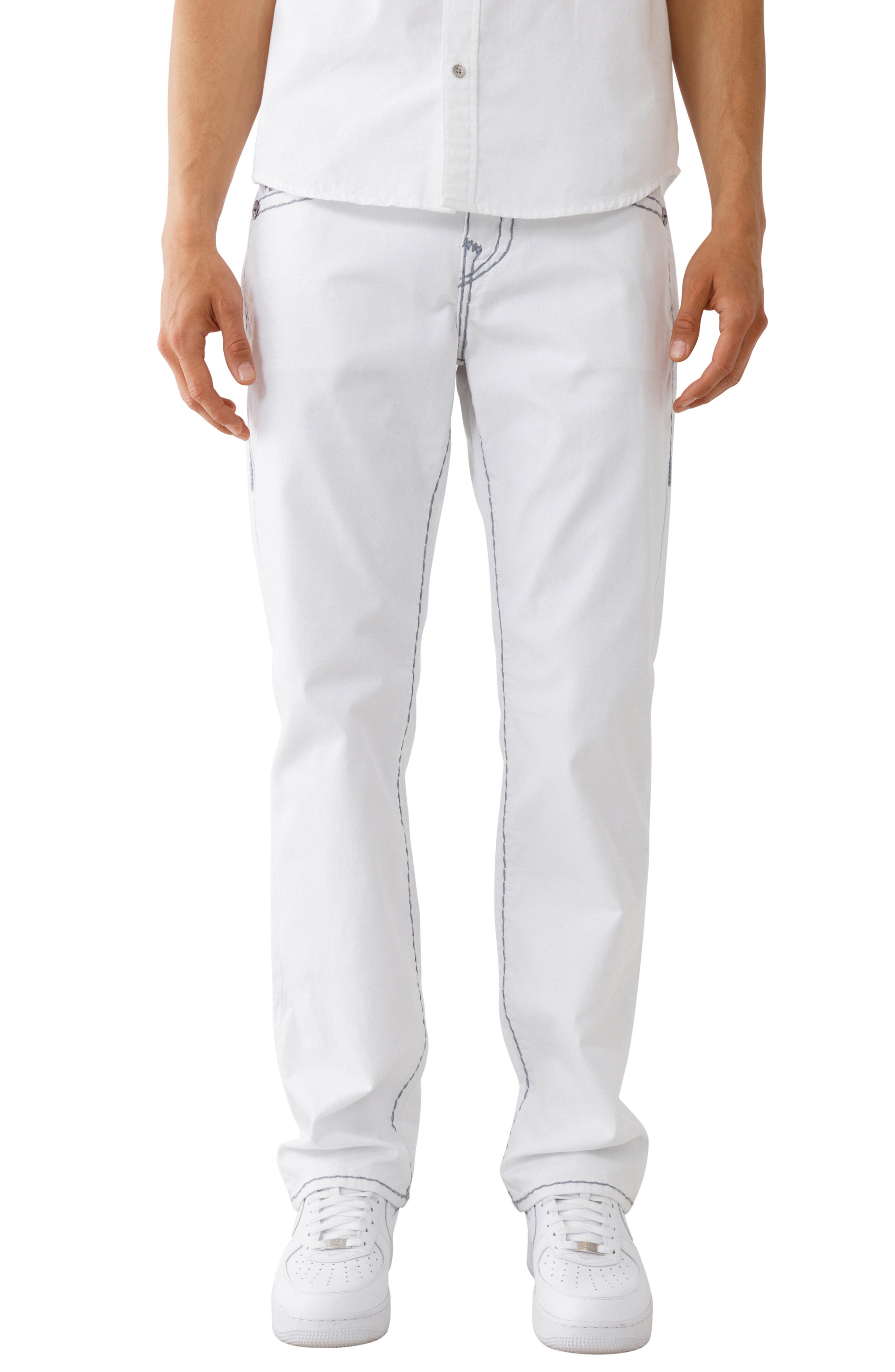 Back to your search results
True Religion
True Religion Brand Jeans Ricky Super T Straight Leg Jeans in Optic White
$239.00
Buy Now / More Details
Seller:
Nordstrom
Waist x Inseam:

30 x 34

32 x 34

33 x 34

34 x 34

36 x 34

38 x 34

40 x 34

Description:
Signature Super T stitching pops against the white wash of straight-leg jeans cut from premium low-stretch denim. 34" inseam; 17" leg opening 98% cotton, 2% elastane Machine wash, tumble dry Imported
Promotions:
Married couple Jeffrey and Kim Lubell have combined his classic rock looks and her hip-hop and R&B style to produce their "True Religion," a transcending denim line made to exceed consumer's expectations of designer denim apparel.

The brand has gained an impressive list of celebrity clients including Sharon Stone, Cameron Diaz, Justin Timberlake, Jessica Simpson, Ashlee Simpson, Gwen Stefani, Will Smith, Jada Pinkett Smith, Velvet Revolver, George Clooney, Ben Affleck, David Beckham, Sting, Faith Hill, Britney Spears, Jennifer Garner, Kate Hudson, Steven Tyler, and Robbie Williams. Nordstrom now offers free shipping. Free returns. All the time.
*This page contains affiliate links